Tecno Fidta, jointly organized by Messe Frankfurt Argentina with the support of the Argentine Association of Food Technologists (AATA) and the Association of Food Industry Suppliers (AdePIA), is the region's leading event in the food processing industry. 
Coming up next…
The 2022 edition will spread over a 11,000 sqm area where around 130 exhibitors will present their latest trends in products and services to an estimated of 10,000 business owners and industry professionals from different countries.
Visitors' profile
Every two years, Tecno Fidta receives more than 10,000 visitors from different countries around the world. Among the main participants are:
Food Technologists
Laboratory and Quality Control Technicians
Agronomists
Biochemists
Agricultural inspectors
Professionals dedicated to food and beverages production
Representatives of the meat industry
Wholesalers
Importers
Exporters
Service providers
Nutritionists
Retailers
Tecno Fidta 2018 in figures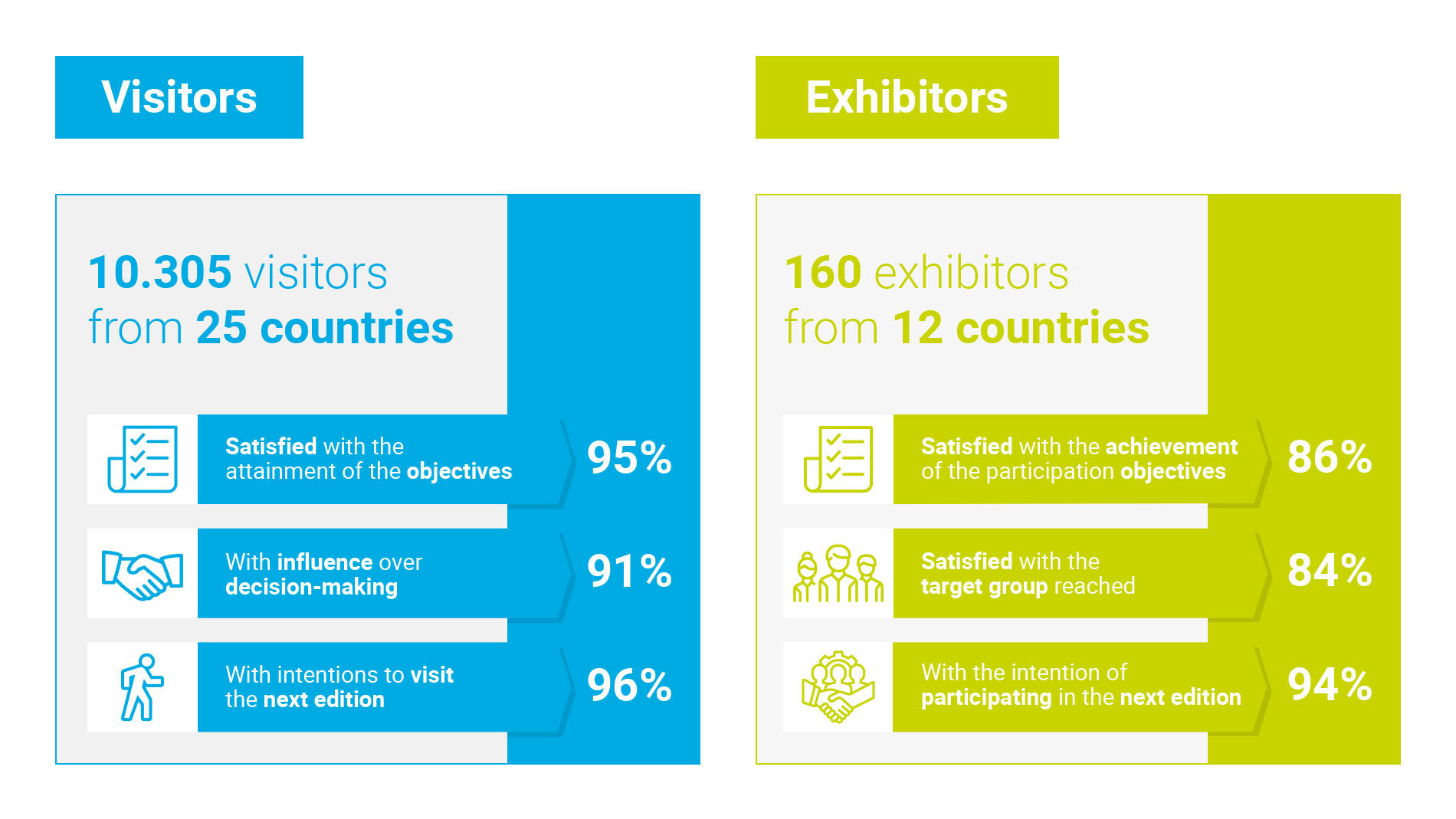 2018's Results
Tecno Fidta brought together a total of 160 exhibitors from from Argentina, Belgium, Brazil, Canada, Chile, China, Colombia, France, Germany, Italy, Spain and USA with 10,305 visiting business owners and industry professionals. Through the matchmaking programs there were more than 110 meetings between argentine manufacturers and foreign buyers from Bolivia, Paraguay and Uruguay.
Post event report 2018